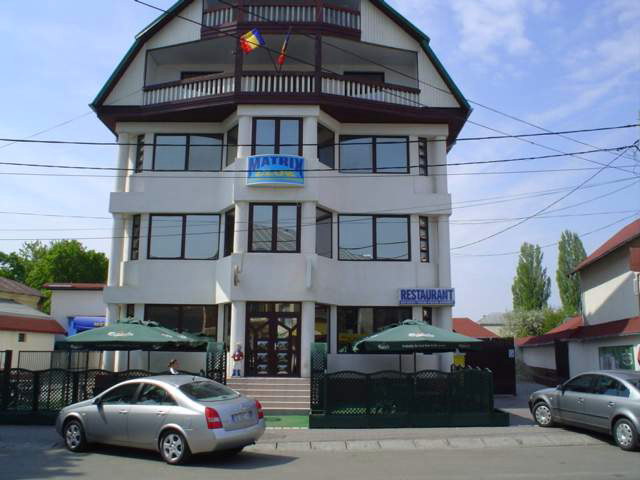 Here's our hotel. Not bad… The staff is just learning to deal with tourists since it's usually occupied by traveling Italian business people. We kept them on their toes, for better or worse.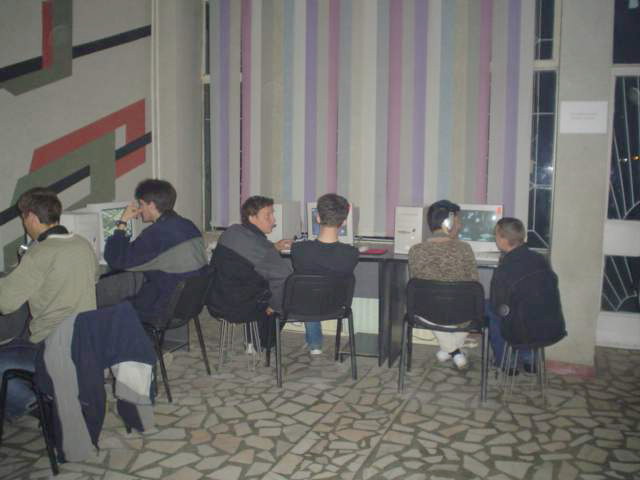 Tercuci's Internet Cafe. Here's where I spent my evenings. Lots of down time… but a great and supportive staff, including Sorin who we spent lots of time speaking English with.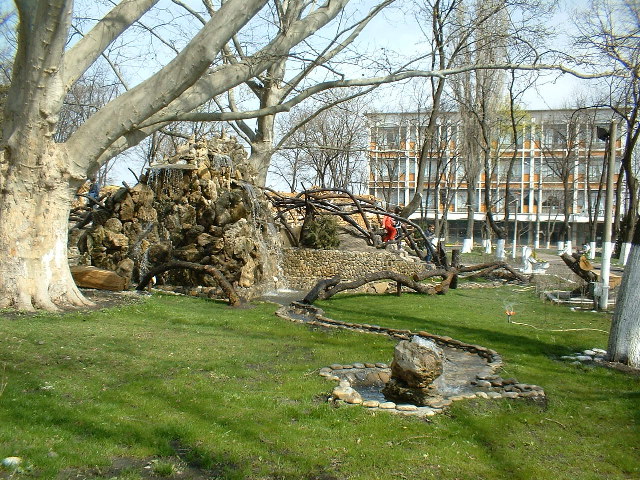 Tecuci Park. A man in Tecuci won the lottery and renovated this park. People love it and it's pleasant to walk through in the evening.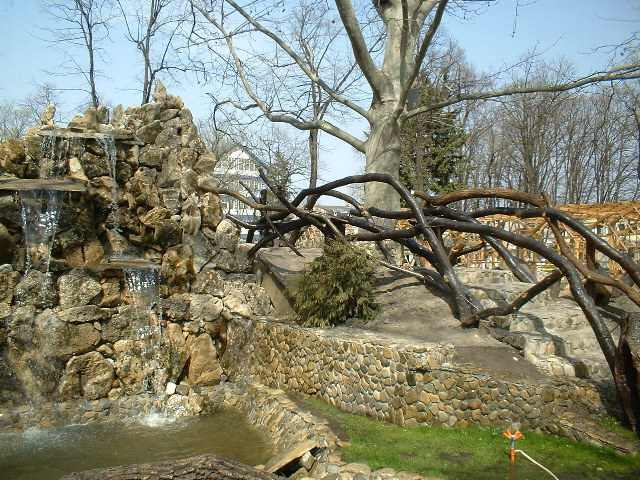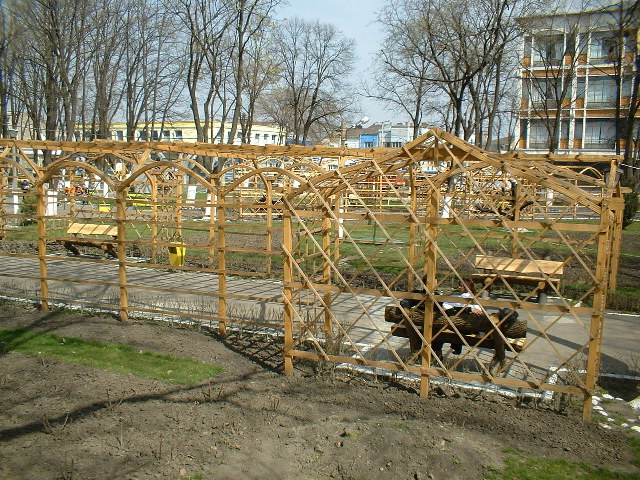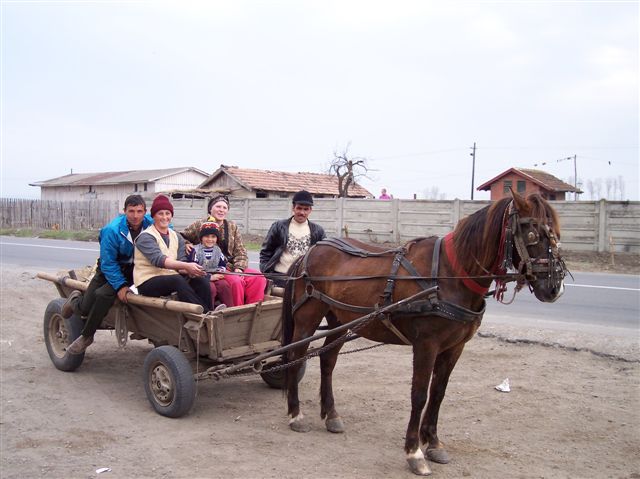 Believe it or not, this is normal transportation in rural Romania. People use these horses and carts to move goods and people - and to just get out and about. One day we saw a man using his cell phone while driving one. Ain't technology grand -- and it appears in the most unexpected places.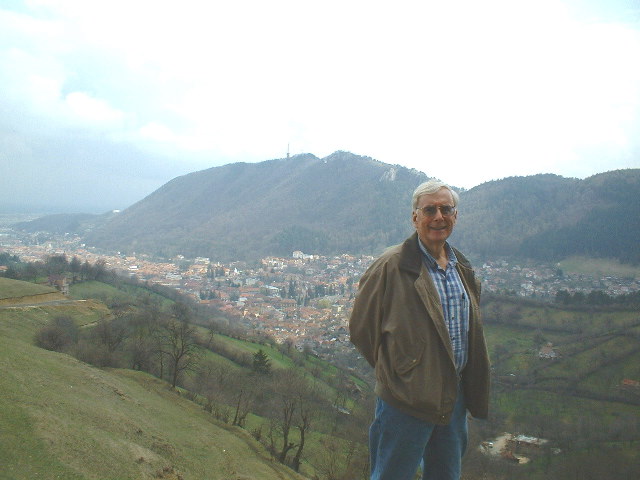 We traveled to Transylvania and spent a night in Brasov. Here's Bob on a hillside overlooking the city.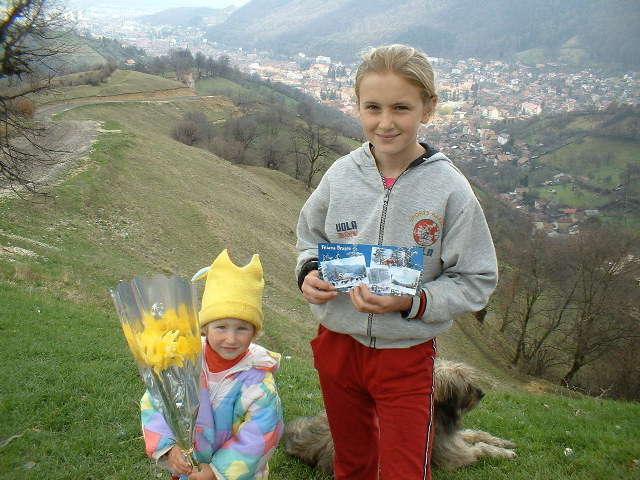 These beautiful Romanian girls were selling flowers. We bought them – and then gave them back to resell! Quite a deal for them!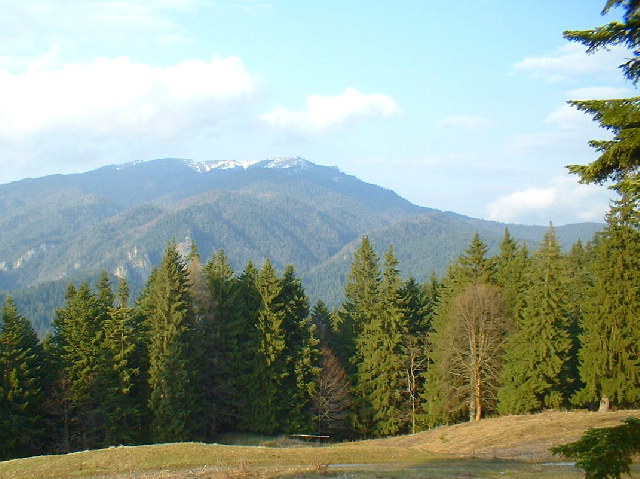 The Carpathian mountains are just beautiful. We visited a ski resort. Development is starting, of course!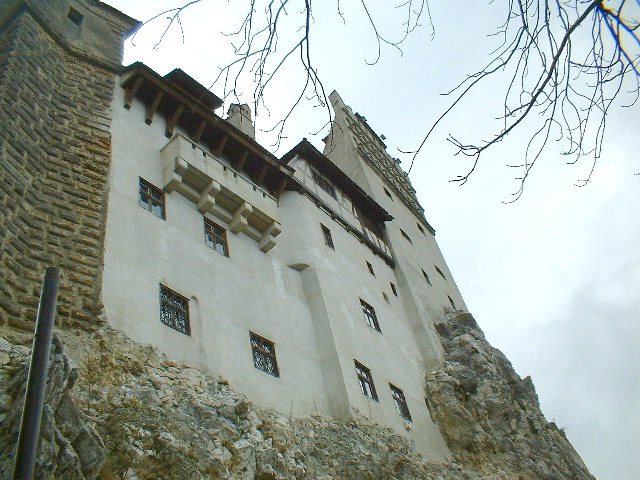 This castle was never visited until re-branded from Bran Castle to Dracula's castle. Now the crowds are overwhelming. Of course all the goods they sell at the market are "made in China".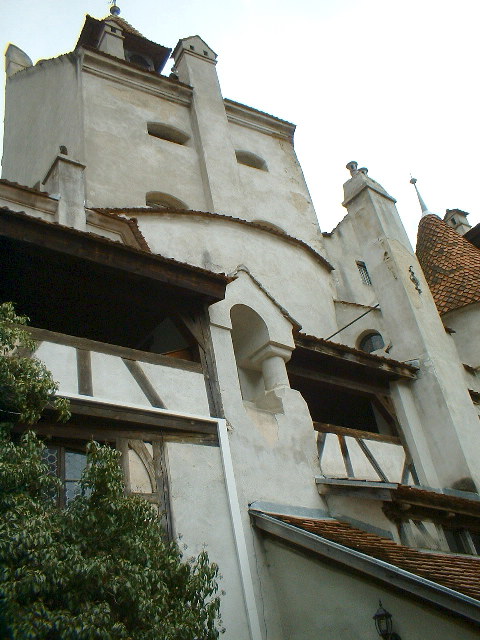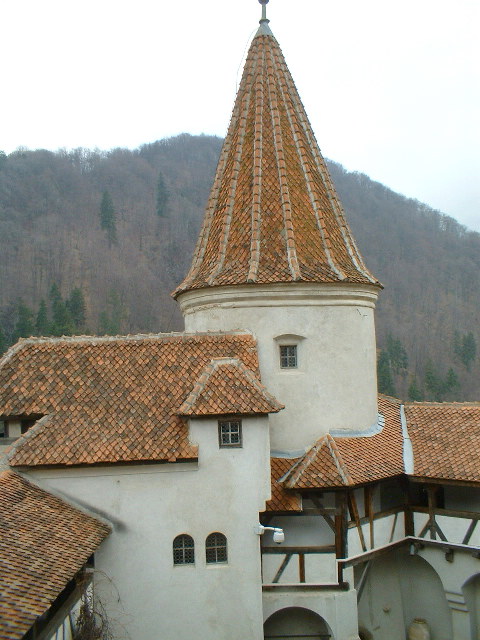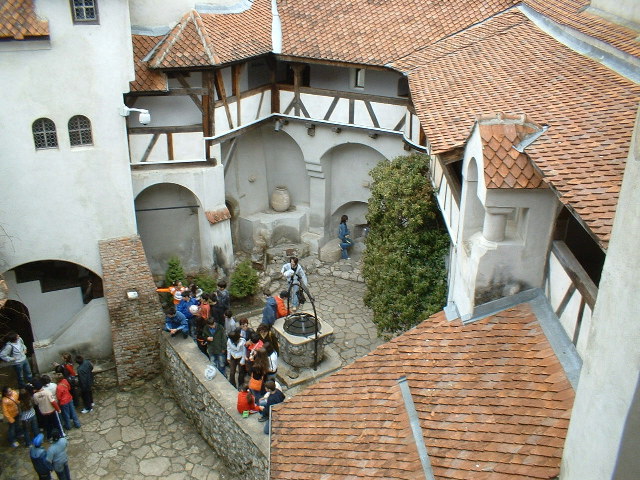 The Dracula's Castle wishing well protected us from evil!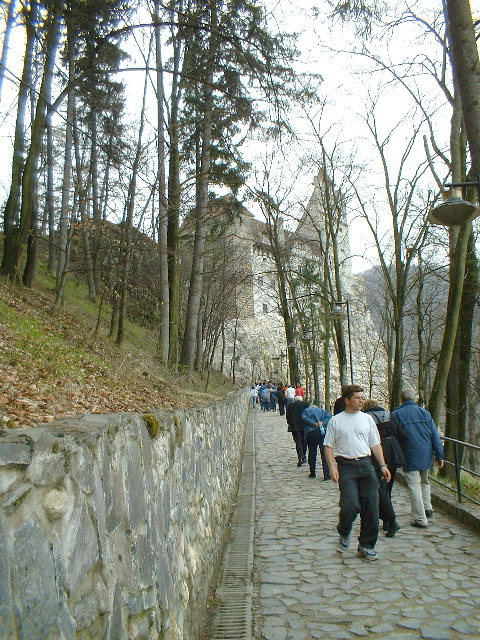 Our hotel in the Carpathian Mountains. Great hotel. Great views and some of the best food we had in Romania. Tourism is coming to the Carpathian Mountains.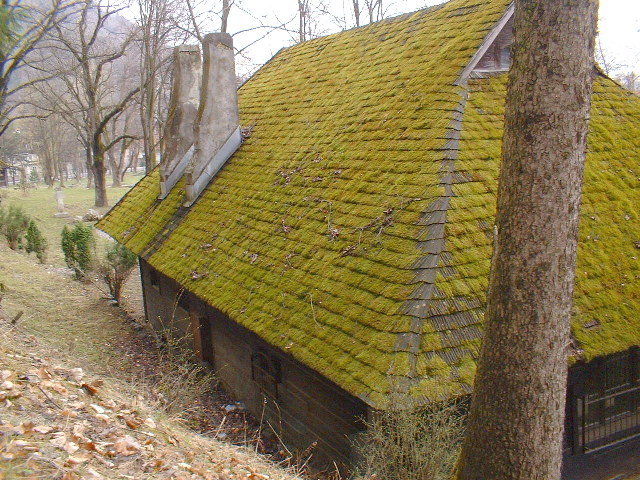 How would you like this moss-covered roof? Yikes.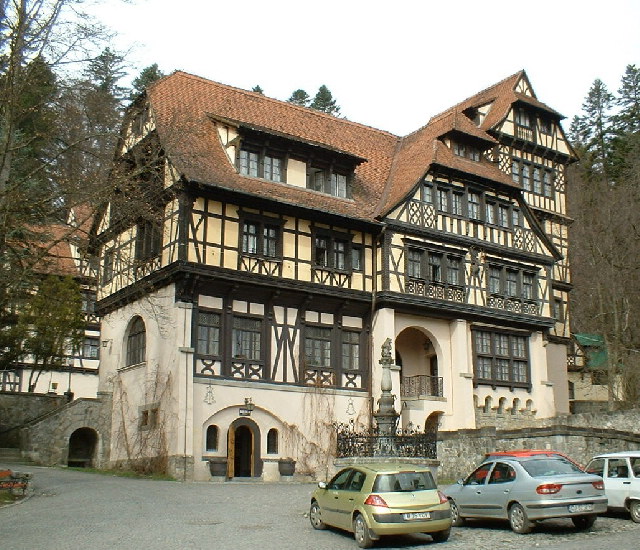 A view of Transylvania on our weekend trip. This looks like it could have been in England rather than Romania, doesn't it!
The Royal Castle of King Carol has been renovated and is truly lovely. Lots of reason to spend time in it while in Transylvania. The Gery's are calling it home for the morning!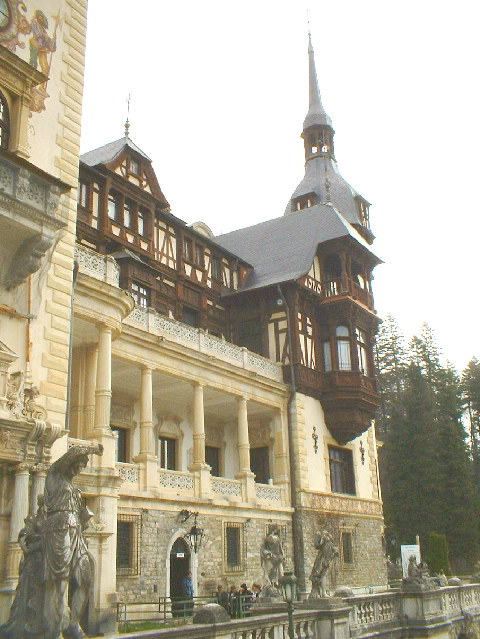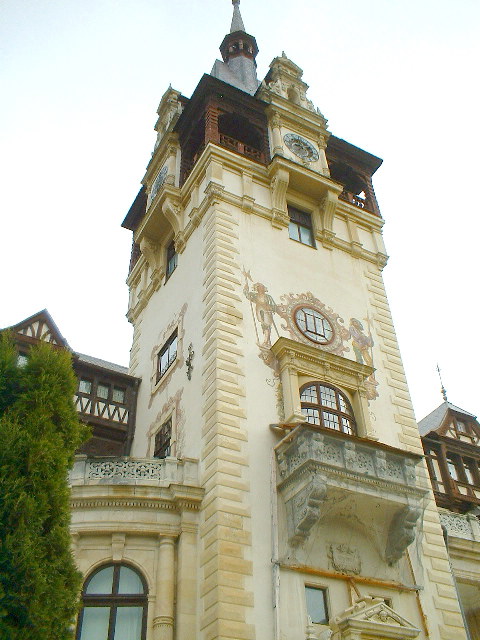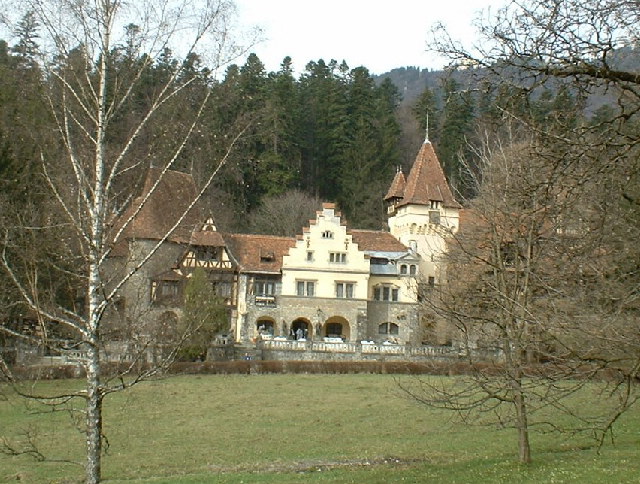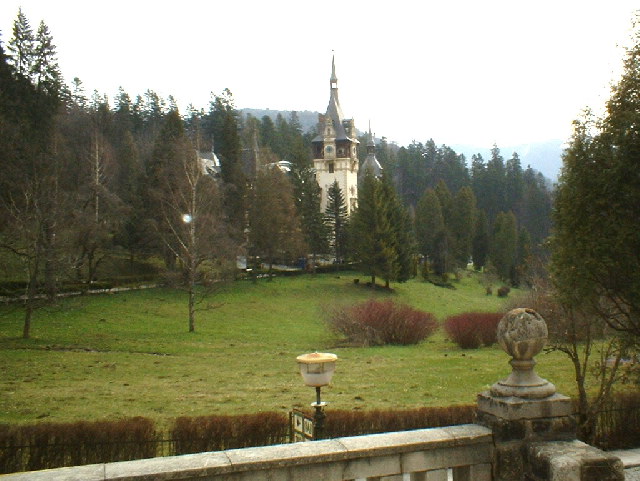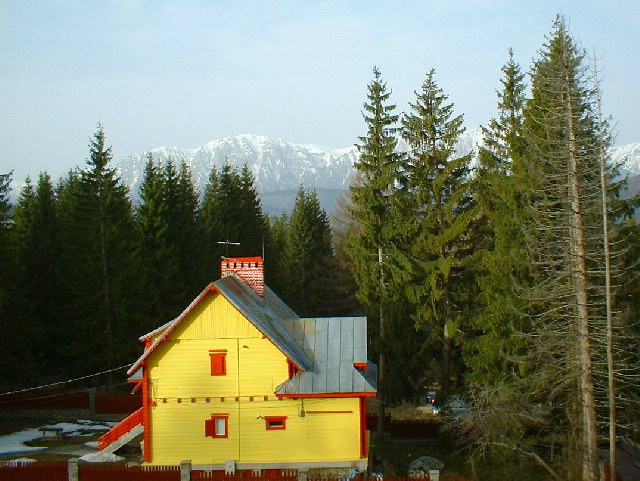 A Ski House in the Carpathian Mountains.
You can see the Eastern influence in this lovely rooftop in a ski village in the Carpathian Mountains. I wonder what it looks like inside…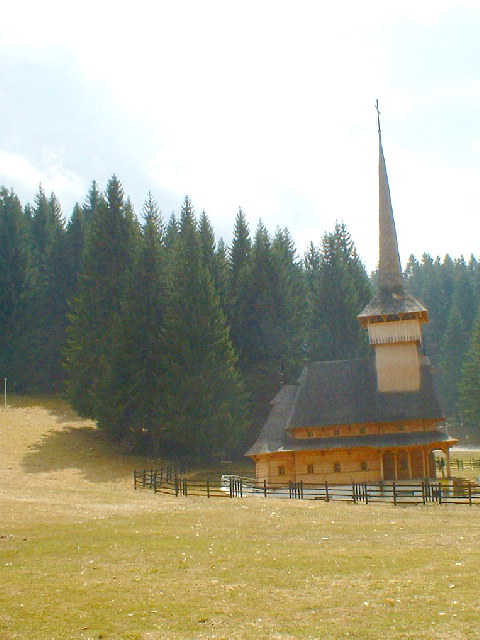 Cute ski village church. Small… more for tourists than worshippers but it adds to the village charm.